2021 International Student Scholarships at University of Nevada – USA
September 16, 2021
University of Nevada Scholarships. The University of Nevada, USA is offering the 2021 International Student Scholarships to individuals who are seeking to undergo a degree program at the Institution.
This Institution provides high quality education at competitive price with a variety of funding opportunities. Approximately 80 percent of international graduate students receive graduate assistantships from academic departments.
University of Nevada Scholarship Application – Full Details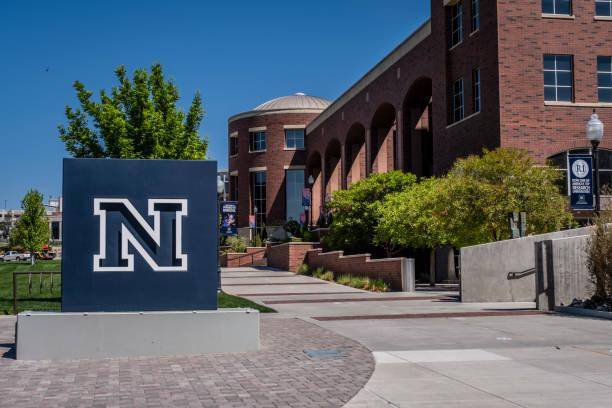 Application Deadline: February 1, 2022
Eligible Countries: International
SEE ALSO: Indiana State University Scholarships
Type: Undergraduate and Graduate degree
Value of Awards: Tuition-fees
Number of Awards: Not Known
Eligibility
Any continuing or new F-1 or J-1 student enrolled in a degree-seeking program at the University.
Applicants must meet the University Satisfactory Academic Progress (SAP) requirements
How to Apply for University of Nevada Scholarships
Create Your Online Application Account:
Applications for admission are submitted via the University's online application portal. After entering the required registration information, you will receive an automatic email with a temporary registration PIN. When you receive your PIN, you can complete the registration process that allows you to access your online application for admission.
Complete your Application
The application portal will guide you through your online application specific to your student type*. Once finished, verify your information and click the "Finalize application and pay" button (link) to proceed to payment page.
Your application is not finalized until you submit your application fee.
*Returning students must complete a returning student application for readmission to the University.
After finalizing your online application, you'll be prompted to pay a non-refundable $60 application fee, payable by credit card (Visa or Mastercard only). The application fee is only valid for the semester in which you apply and cannot be deferred or transferred to another semester. Application fee deferrals may be available.
Check your Email for Confirmation and proceed to register your MyNEVADA account
Once payment is made a confirmation email will be sent immediately. Check your spam folder if not received and mark unr.edu as a safe sender to ensure future receipt of emails. An email containing MyNEVADA student portal activation information will be sent 24 to 48 hours after submitting the application and payment.
The email sent 24 to 48 hours later will contain your student ID number and steps to create your MyNEVADA account. This account provides access to your student application dashboard, allows you to check your application status, accept or deny admission (if offered), review your fees, make payments and more.
Submit Relevant Documents
After completing your online application for admission, you can gather and submit the additional documentation required to finalize your application package.
Transcripts. Official high school, college or International Baccalaureate transcripts may be sent electronically or mailed directly from the institution to the Office of Admissions and Records:
University of Nevada, Reno
Office of Admissions & Records
MS 0120
Reno, NV 89557-0120
Standardized test scores (optional). Test scores must come directly from the testing agency. The University's test codes include the following:
SAT/College Board (AP): 4844
ACT: 2494
Immunization records. All students attending the University of Nevada, Reno must submit proof of immunization. Copies of immunization records may be mailed, faxed, emailed or hand-delivered.
Mail. If you'd like to mail records, you can send them to the following address:University of Nevada, Reno
Office of Admissions & Records
MS 0120
Reno, NV 89557
Hand-deliver. You may also hand-deliver immunization records to the Office of Admissions and Records, located in the Fitzgerald Student Services building on the second floor.
Fax. You may fax immunization records to (775) 784-4283.
Email. You may email immunization records to mynevada@unr.edu.
Visit The Official Website For More Information
SEE ALSO:
Gates Cambridge Scholarships (Fully-funded Masters & PhD) in UK for International Students
Robert Lethbridge International Scholarship at Fitzwilliam College – UK
Out-of-State Scholarships at Virginia Commonwealth University – USA