Need-Based Financial Aid 2021 at Olin College of Engineering, USA
September 18, 2021
Need-Based Scholarships in Olin. The Olin College of Engineering, USA is pleased to award the need-based financial aid to individuals who are interested in pursuing their studies at the Institution.
Olin is an extremely advanced and qualitative college that holds the country's top faculty and students who are passionate about learning and making a difference in the world. It has one of the highest graduation rates in the country.
Need-Based Scholarships in Olin – Details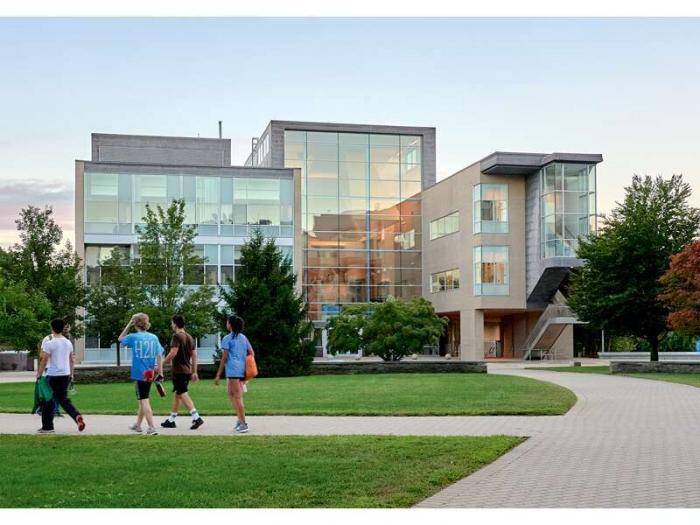 Application Deadline: 15th February 2022
Eligible Countries: International
SEE ALSO: Saint Louis University Scholarships 2021
Type: Undergraduate or Graduate
Value of Award: Tuition fee
Number of Awards: Not Known
Eligibility:
You must demonstrate financial need.
You must submit ACT or SAT test scores.
You must submit scores of the following English language proficiency tests:

TOEFL IBT – 100+
IELTS – 7.0+
Duolingo – 120+
PTE – 65+
How to Apply for Olin Schoalrship
Interested applicants are advised to apply to Olin through the Common Application or Coalition Application. The students need to complete their FAFSA application to be considered for the aid.
The Olin Tuition Scholarship Value
Currently valued at more than $110,000, the merit-based Olin Tuition Scholarship benefits all admitted students. Offered for eight semesters of full time study and covering half the annual tuition charges, this scholarship recognizes achievement inside and outside the classroom and represents our confidence in your ability to succeed in this unique academic environment.
Our goal is to attract talented students committed to making a difference in the world, and partnering with them to make an Olin education a reality.
In addition to this merit award, the College is dedicated to satisfying full documented financial need for up to eight semesters of full-time study for individuals who apply by the deadline and are eligible for further aid.
Completion of the FAFSA determines eligibility. Currently, U.S. citizens and eligible non-citizens receive full need-based aid. International students may be eligible for some need-based funding.
The category of students needed for the scholarship
At Olin College of Engineering, we're seeking for a specific type of student. Risk-takers with a sense of adventure! We are a thriving community of brilliant, curious, and active students and staff, and we seek students who share our enthusiasm for engineering.
We look for top achievers who have exhibited course rigor, academic mastery, and exceptional test scores when evaluating applicants' applications. However, we also search for pupils that have personality and are creative.
If you're thinking about attending Olin, we recommend that you push yourself academically as much as possible and take the most challenging classes available at your high school. A strong calculus and physics background is necessary for success at Olin and is thus a prerequisite for admission.
We are prolonging the interim suspension of our standardized test requirement for the 2021-22 application cycle due to persistent issues with access to testing (for Fall 2022 enrollment).
Please read more about application-related changes on our Important Updates and Changes for the 2021-22 Admission Cycle FAQs
Onlin College Contact Info
You can contact Olin College
Office of Admission and Financial Aid using the following details
Phone: 781-292-2215
Email: finaid@olin.edu