LL.M. in American Law Scholarships at Saint Louis University – USA, 2021
September 18, 2021
Saint Louis University Scholarship. Saint Louis University School of Law is pleased to provide one full-tuition grant and three 30% reduced tuition grants to extraordinary students who are interested in pursuing Law at the Institution.
Saint Louis University Scholarship Application – Details
Application Deadline: November 1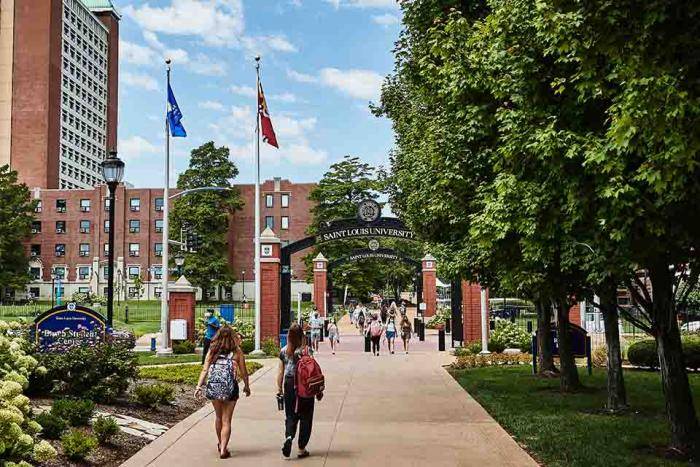 Eligible Countries: International
SEE ALSO: Saint Michael's College Scholarships
Type: LLM
Value of Award: Full-tuition
Number of Awards: Up to 4
Eligibility for Saint Louis University Scholarship
You must be overseas students.
You must submit ACT or SAT scores
You must submit scores of the following English language proficiency tests:

TOEFL PBT – 550
TOEFL IBT – 80
IELTS – 6.5
PTE – 64
Duolingo – 125
Application Process: Applicants must apply through Applicant Portal or through the Common Application. Students who wish to be considered for this application should submit their applications.
Important Information
As an international student planning to study law at Saint Louis University, financial arrangements must be met before studies begin.
If you need assistance with financing your educational expenses, there are three sources of funding to explore: private scholarships for international students, private student loans, and possibly federal student loans. Review the eligibility criteria for each funding source below to determine if you qualify before completing an application.
Private Scholarships for International Students
Many national and international organizations sponsor scholarships for international students who have the desire to continue their education in the United States. Scholarships are funds that do not require repayment.
Saint Louis University has compiled a listing of scholarships available to international students. SLU does not administer these programs. The awarding organizations determine requirements and deadlines. If interested in applying for a scholarship, contact the organization as early as possible for applications, deadlines and requirements.
Please note, this should not be considered a comprehensive listing; additional private scholarships might be available to you. Check information online, but use caution. Remember that you don't have to pay to find scholarships and other financial aid. Find further information here to avoid scams.