International Student Scholarships 2021 at Saint Michael's College, USA
September 20, 2021
Saint Michael's College Scholarship application. Are you an International Student? Are you willing to study in the US? Saint Michael's College is awarding $2,000 or up to 60% educational fund to students that want to undertake their studies at the Institution.
Saint Michael's College Scholarships, US – Full Details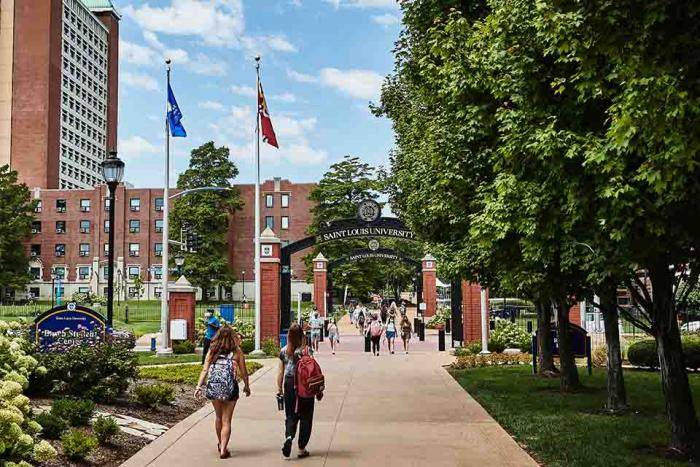 Eligible Countries: International
Type: Undergraduate
SEE ALSO: Bournemouth University Scholarships 2021
Value of Award: $2,000
Number of Awards: Not Specified
Eligibility for Saint Michael's College Scholarship
You must demonstrate impressive academic merit.
You must submit all required documents. SAT or ACT scores are optional.
You must submit scores of the following English language proficiency tests:

Cambridge English Qualification – C
IELTS – 6.5
TOEFL IBT – 79
Duolingo – 110
All international undergraduate students are eligible to receive scholarships awarded by Saint Michael's College. Students may not receive more than one category of scholarship, and if they are awarded more they will receive the scholarship with the greatest value.
International undergraduate students are eligible for Saint Michael's College merit-based scholarships. International scholarships range in value from $2,000 to 60% of tuition. They are decided by evaluating a student's likelihood of succeeding at Saint Michael's College. Simply note on the application that you are applying for a merit-based scholarship.
Application Deadline: 7th November 2021
Please don't be late. Students interested in being considered for a scholarship must apply by the deadlines listed below. On a case-by-case basis, late applications are allowed. If you need to submit a late application, email Admission@SMCVT.edu. Please keep in mind that some scholarships may have different deadlines that must be met.
1st of February (for the Fall Semester) and 1st of February (for the Spring Semester).
Saturday, November 7th (for the Spring Semester).
Items that help determine your scholarship's amount
High School Transcripts
We will want to see that you are capable of academic work. We are also interested in how well you did in secondary school compared with your peers. If you have received a poor grade in secondary school, this is not necessarily a bad thing, though we will look for signs of hard work and improvement.
Achievements
Do you have any particular athletic or musical achievements? What about other activities such as clubs? Did you play a leadership role inside or outside of school? There is place in the application to indicate these things. You may also talk about them in your writing sample.
Essay
We'd like to know if you're a good writer. We also encourage you to use the essay for sharing some important information about yourself, your interests, and your experiences.
Test Scores
SAT scores are not required from international students for admission to Saint Michael's College. But, if you choose to provide them, we will take them into account.
Deadlines
Don't be late. We recommend that all students who wish to be considered for a scholarship to apply no later than:
February 1 for the fall semester, and
November 7 for the spring semester.
Late applications will be considered on a funds available basis.
Tuition and Fees
Tuition and fees for one academic year in the undergraduate program at Saint Michael's College.
*Included in tuition and fees are express mailing of enrollment package and I-20; airport transfer from Burlington International Airport (BTV) to campus upon arrival; public transportation pass; and student orientations. Students should also budget for travel expenses, and visa and immigration fees.
Application Process for Saint Michael's College Scholarships
Applicants are required to apply through the Common Application Students that apply before the deadline will be considered for the opportunity.
First year students should first create an account.
After that, come back to the login portal to sign in by entering your email and password below to sign in
Get started with the application