2021 Presidential International Scholarships at University of Richmond, USA
September 20, 2021
University of Richmond Scholarship. University of Richmond, USA is offering the presidential scholarship to students who have achieved outstanding high school records in a highly rigorous curriculum. Presidential Scholarships are awarded to only 10% of incoming students.
Richmond Scholars Program
The University of Richmond's most prestigious and competitive scholarship, the Richmond Scholars Program, awards full tuition, room and board, and is renewable for up to eight consecutive semesters of full-time enrollment. The Richmond Scholars Program values learning as part of a small, multi-disciplinary community and seeks to identify applicants who are motivated to achieve in and contribute to the world around them. Scholars are encouraged and supported in their personal, academic and professional development through intentional advising, programming and financial support.
Presidential Scholarship
Richmond also awards merit-based Presidential Scholarships (equal to one-third tuition) to new first-year students who have achieved outstanding high school records in highly rigorous curriculums. In addition to academic excellence, students awarded Presidential Scholarships have distinguished themselves through their leadership experiences, extracurricular success, and community engagement.
At Richmond, Presidential Scholarship recipients can be found in programs across campus. They participate in student government, pursue multiple majors and minors, conduct research, study abroad, engage in community service, and frequently work with the Office of Scholars and Fellowships as they apply for national fellowship opportunities.
The Presidential Scholarship is renewable for up to eight consecutive semesters of full-time enrollment. All admission applicants are considered for this scholarship as part of UR's holistic review process; no separate merit scholarship application is required. For more information, contact the Office of Admission.
Why Study at University of Richmond?
University of Richmond is community that brings together a variety of experiences, a diversity of backgrounds, and a multitude of viewpoints — all to create a learning environment where you'll grow, connect, flourish, and discover the immense pride that comes with being a Spider.
External Scholarships
University of Richmond Scholarship
At Richmond, external scholarships, such as those from your high school, civic organization, or other organizations, are applied for by the student and, if received, must be reported and sent to the Office of Financial Aid.
For students receiving need-based aid, these scholarships will be applied first to the self-help (need-based loans and work study) portion of the financial aid award package ($5,000 for Freshmen, $6,000 for Sophomores, and $7,000 for Juniors/Seniors). Because we meet 100% of need, any scholarships over the self-help amount will reduce need-based grants in order to keep the total financial aid amount from exceeding demonstrated need.
If the student does not have a need-based aid award, you can typically bring in scholarships that total up to the Cost of Attendance (minus any awards or loans that you have received).
University of Richmond Scholarship Application 2021 – See Details Below:
Application Deadline:
1st November 2021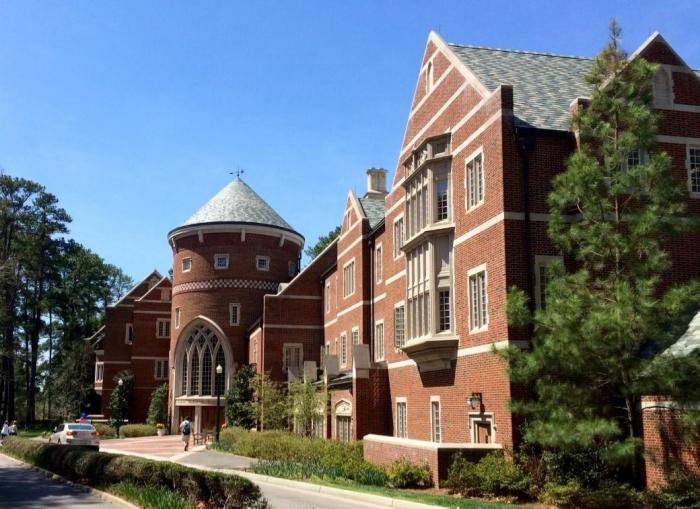 Eligible Countries:
International
SEE ALSO: Room and Board Scholarships 2021 at University of California, USA
Type:
Undergraduate
Value of Award:
Tuition fee
Number of Awards:
Not Specified
Eligibility For University of Richmond Scholarship:
You must be first-year applicants.
You must have a high school diploma with a 5 GPA minimum.
You must submit scores of the following English language proficiency tests:

TOEFL IBT – 100
TOEFL PBT – 600
IELTS – 7.5
Duolingo – 125
Scholarships for First-Year Students: University of Richmond
All first-year, degree-seeking applicants, including Early Action, Early Decision I, Early Decision II, and Regular Decision applicants, are eligible for merit scholarship consideration. Merit scholarships are awarded to the most outstanding applicants.
Application Process:
Applicants are advised to apply through the university portal, Common Application, or Coalition Application. First-year applicants will automatically be considered for the opportunity.
CONTACT THE OFFICE OF FINANCIAL AID
Queally Center, Suite 214
142 UR Drive
University of Richmond, VA 23173
(804) 289-8438
finaid@richmond.edu
Fax: (804) 484-1650
Visit The Official Website For More Information