Out-Of-State Freshmen Scholarships at East Tennessee State University, USA – 2022
September 24, 2021
ETSU Scholarships. ETSU is offering exciting scholarship and financial aid opportunities to exceptional students who need support in their educational pursuits. This scholarship is only provided equally to out-of-state students.
ETSU Scholarship For International Undergraduate
Application Deadline
Must be a new ETSU freshman; currently enrolled ETSU students are not eligible
Priority consideration is given to students who complete the scholarship application by March 1. Students admitted after March 1 will be considered while funding is available.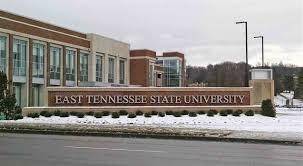 Eligible Countries: International
Type: Undergraduate
SEE ALSO:
2021 Presidential International Scholarships at University of Richmond, USA
Out-of-State Scholarships at Virginia Commonwealth University – USA, 2021
Value of Award:
Tuition fee. Scholarship recipients receive support in an amount equivalent to the out-of-state tuition.
Number of Awards:
Not Known
Eligibility For ETSU Scholarships:
You must be freshman students residing outside TN.
You must earn a cumulative GPA of 2.5.
You must have a strong GPA and must have attained a composite score of 17 on the ACT test.
You must submit scores of the following English language proficiency tests:

TEOFL IBT – 61 to 79
TOEFL PBT – 500 to 550
TOEFL CBT – 173
IELTS – 5.5 to 6.5
GTEC CBT – 1051
GTEC – 1074
Requirements ETSU Scholarship 2021/2022
Must be a new ETSU freshman student residing outside of TN – currently enrolled ETSU students are not eligible.
Scholarship is awarded for a maximum of 8 semesters (does not include summers)
Students who maintain the scholarship and graduate in 4 years will also be eligible for a scholarship to cover tuition and fees for their first semester of graduate school at ETSU.
Recipients will live on campus their freshmen year in a service oriented living and learning community and enroll in ETSU 1020 (fall term) and SRVL 1020 (spring term)
Students are required to purchase a meal plan.
Not a TN resident or a resident of a border county whose residents receive in-state tuition status
Recipients must register for and complete 15 hours each semester and earn a cumulative GPA of 2.5
Recipients must complete 40 hours of service and attend all meetings and training sessions (10 per semester). Most students will serve in local public elementary schools with the Governor's Birth to Books Foundation.
Application Process: Applicants must sign up on the university portal to apply. Applications can be made here.
Visit The Official Website For More Information